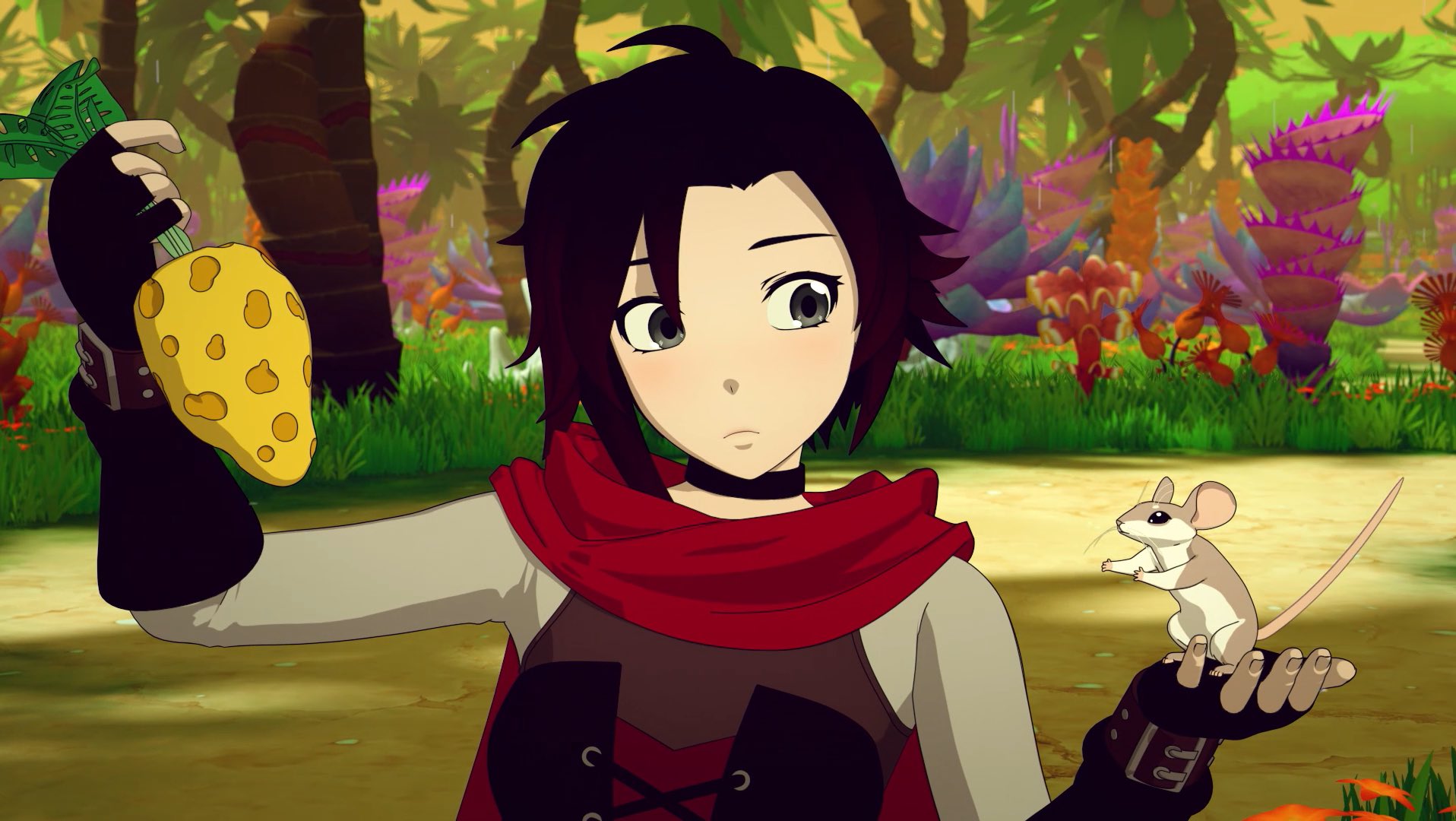 On June 30th, 2022, during RTX Austin 2022 FIRST Night attendees learned that Volume 9 will be delayed to 'Early 2023'.
Attendees were also shown the first episode of the RWBY: Ice Queendom dub, which was announced to be releasing later this year.
Additionally, attendees were shown a sneak peek of Volume 9. The official RWBY Twitter has posted two photos of it, one of which has Ruby with a brand new mouse friend in a land known as the 'Ever After'.
The Rooster Teeth website also posted a preview for tomorrow's Volume 9 teaser, which will be first shown to live RTX Austin 2022 attendees, after which it will be available online from 2:30PM EST/1:30PM CST. Update: It is now available here on RoosterTeeth and available here on Youtube
Update 07-01: The RWBY RTX 2022 panel unsurprisingly had a large number of news and announcements for products, merchandise and spin-offs.
Among the merchandise announced are Blake and Yang streetwear collections, car accessories, YouTooz figurines and volume poster art shadowboxes.
The panel showed a new look into the upcoming video-game RWBY: Arrowfell and announced a brand-new feature film featuring a RWBY and Justice League crossover, which is coming in 2023.
Additionally, Rooster Teeth Animation has posted a 4 minute long clip of the first episode of Volume 9.